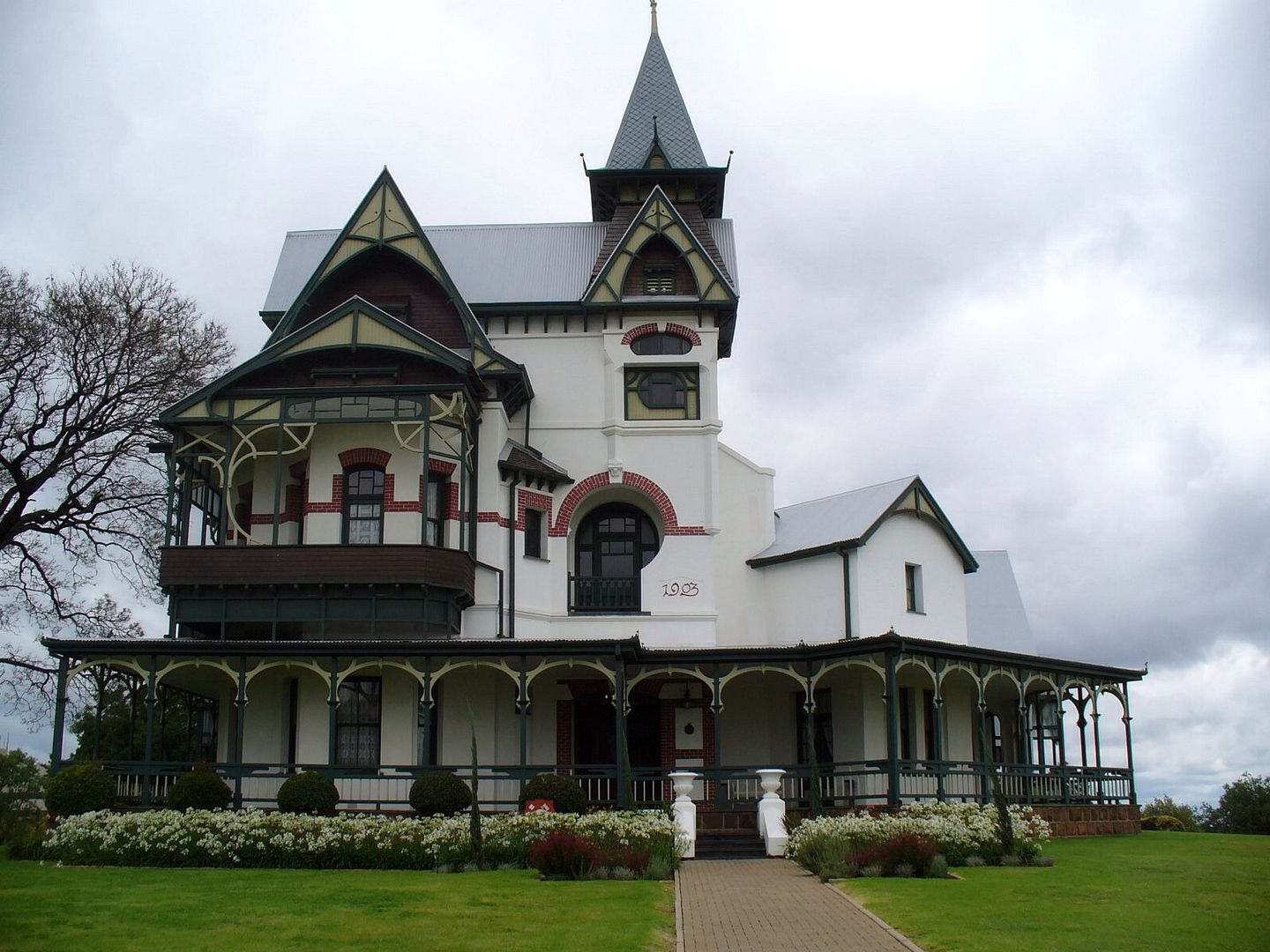 If you are not familiar with the history of Pretoria then you probably won't know about thís historical building in Erasmus Kloof. Erasmus Castle was built during 1892 and was officially inaugurated in 1903 with a church service. For Jochemus Erasmus building a better home for him and his wife, turned into something much bigger, a castle. It was believed that Erasmus got funding for the castle by trading with the English. Curtains and decorations was imported from England.
Today, the castle belongs to Armscor and is not accessible to the public at all. But tales of ghosts are still doing the rounds. After the 1950's movie 'Hier's ons Weer', that was shot at the dilapidated Erasmus Castle, stories of ghosts started doing rounds. Without knowing the history of this historical building, we can't even begin to understand the full value of what this castle offers.
Shortly after this the castle was built and till today still remains one of South Africa's best preserved Victorian Art Nouveau homes. It only cost £7 500 to build at that time. Van der Benn, a Dutch architect in collaboration with Italian builder Monte Bello, made the castle a reality. Erasmus Castle goes against the style of Southern hemisphere building where houses face north. The castle faces south which makes it cool in summer and even colder in winter.
Although the castle has been restored by Armscor, all the Oregon pine floors are still original. The furniture is not original Erasmus furniture, but all date back to the period. The fireplaces and giant front door remains unchanged and shows the immaculate taste of Jochemus Erasmus. The top floor of the castle consists of a music room where church services were held and the nursery. Other rooms in the castle include a men's smoking room with Jochemus Erasmus' original roll top desk, a guest room, a ladies drawing room, main dining room, main bedroom and three other bedrooms, a cross passage, a breakfast room and pantry, one bathroom/toilet and a kitchen.
The castle is not accessible to the general public but special arrangements for cultural and historical interest groups can however be made to visit the terrain.
Erasmus Castle, Cnr Delmas Road and Nossob Street, Erasmuskloof, Pretoria
---
Source: SA Promo Magazine