Knysna Weather | Wind Guru Knysna Weather Forecast, Tides
Knysna Webcam Image
Please note: This page does not refresh automatically, press F5 to refresh the page or hit refresh in your browser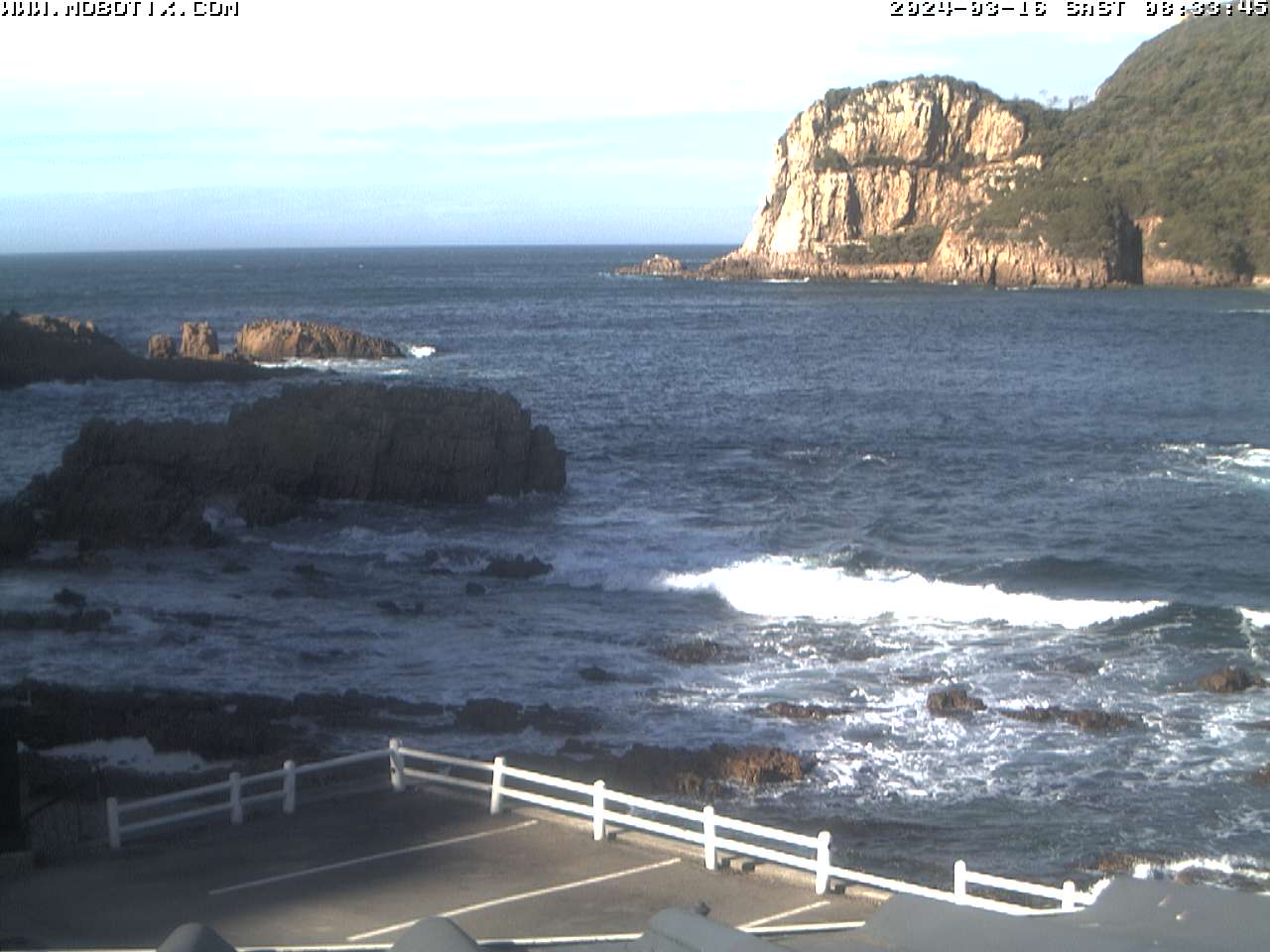 For Tidal Information, please visit the South African Navy Hydrographic Office
When is the best time of year to visit Knysna in South Africa?
Here are some average weather facts that have been collected from historical climate data.
April, May, August, and September is when you are most likely to experience good weather with pleasant average temperatures that fall between 20 degrees Celsius (68°F) and 25 degrees Celsius (77°F).
The hottest season is summer, which falls over January, February, March, November, and December.
The dry periods fall over January, April, May, June, July, August, September and October.
The warmest month on average is January.
The coolest month on average is July.
The wettest month on average is March.
The driest month on average is July.
A breakdown of what to wear per month in Knysna
Dec/Jan/ Feb – is the warmest month and if you are in Knysna over this period then be sure to pack dresses, tops, T-shirts, skirts, and shorts made of cotton or linen. Don't forget your costumes!
Mar – this is the rainy month – be sure to pack an umbrella or raincoat. The days are still warm so make sure you have light clothing as per Jan/Feb.
Apr – Nov – it starts to get warmer at times, but can still be rather cool. Pack to dress up or down – skirts, t-shirts, and shorts for during the day and jeans and a warm jacket for some days and evenings.
Keep in mind that there are windy spells though out the year. In summer make sure you have a light cotton throw over to stop the chill factor. In winter, a windbreaker (Jacket) and a hoodie.
For more in-depth information visit Weather and Climate.
For Tidal Information, please visit the South African Navy Hydrographic Office
The Cape Town Weather Office severe weather alert – Damaging Winds on Thursday 9 July 2020Date: 08/07/2020
Strong north-westerly winds (60-75 km/h) are expected over the Western Cape on Thursday (9/7/2020) but strong gale...