Young dancers garner 65 competitionmedals
Sixteen students from Carmen's School of Dance, ranging from five to 15 years old, returned from the recent George Eisteddfod and the 39th Port Elizabeth Dance Festival with an astonishing total of 65 awards between them.
The young up-and-coming students, who have spent countless hours working on their routines, danced their hearts out to entertain the audiences while also impressing the adjudicators.
For the solo and ensemble items, a total of 42 high golds and golds were awarded, together with 18 silvers and five bronzes.
It should also be noted that the adjudicator was allowed to choose 14 dances from the entire eisteddfod to showcase at the awards gala evening, and two of those chosen were from Carmen's School of Dance, namely:
Pavane danced by Milani Magadla, Madison Starkey and Celyn Godfrey.
Ready to Dance modern group, danced by Danyelle Kolbe, Alison Kolbe, Jesse Francis, Asia Francis, Amber Trautmann, Elizabeth Brink and Celyn Godfrey.
"Knysna should be proud of the achievements of these girls and applaud their effort and dedication in learning their craft. A proud moment for myself and my dance school" said the dance school's, Carmen de Sousa.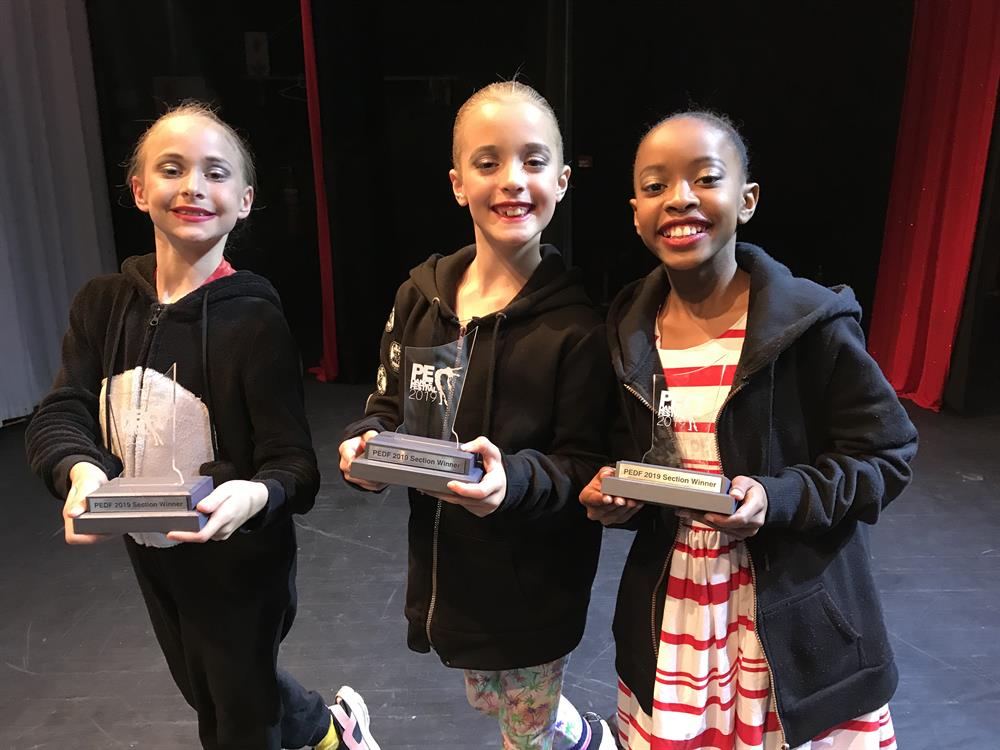 Madison Starkey, Celyn Godfrey, and Milani Magadla were three of the Carmen dancers who wowed the judges.
Serenade Amour, which was the Best Ballet Group trophy winner in Port Elizabeth. 
'We bring you the latest Knysna | Garden Route News'
Source: Knysna Plett Herald News