The Spring Clean Greater Knysna initiative celebrated its third-year last weekend, and organisers were thrilled with its most successful edition yet as almost 300 people took part in clean-ups throughout Knysna and Sedgefield.
The clean-up was organised for the first time by Ocean Odyssey in 2018 and has consistently grown to more and more areas being cleaned each year.
This year was a landmark year for the initiative due to the scale of the event in terms of area covered and the number of participants. In line with Covid-19 regulations, teams were restricted to a maximum of 10 people, but this did not deter about 290 eager volunteers from taking part.
"This event is not only to clean up but to also educate the public and make them more aware as to where their waste ends up," said organiser Teresa da Mata. "We hope it makes them think twice before walking past a piece of litter after participating in an event like this."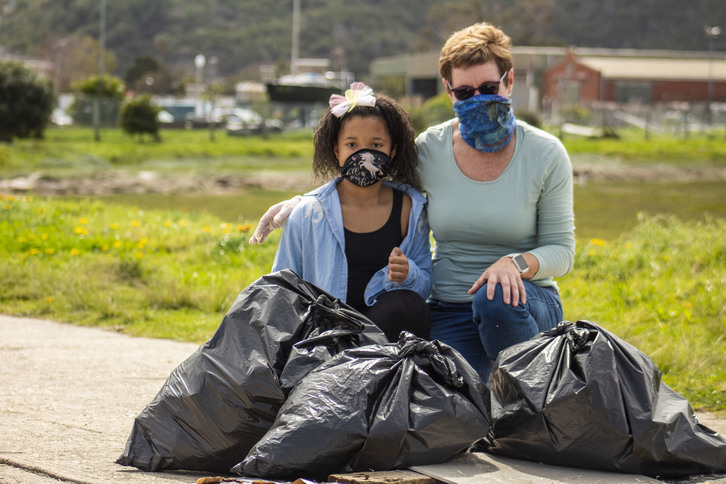 Keacia Borchards and Visit Knysna general manager Colleen Durant with some of the rubbish they collected.
This year's event took place on Saturday 19 September, which also marked the annual International Coastal Clean-up Day (held every third Saturday of September). A total of 29 teams took part in the clean-up, covering 29 areas around Knysna and Sedgefield, including Knysna's Main Road, Brenton-on-Sea, Thesen Island, Waterfront Drive, Myoli Beach, Cola Beach and Barrington.
"We are really proud of the vast area that was covered and cleaned during the clean-up," Da Mata said.
In total, the teams that slaved away on Saturday hauled in 317 bags' worth of rubbish, not including trolleys and other large items picked up along the way.
Photo gallery: Spring is in the air and with it comes the need to clean
The three areas that produced the most bags filled with rubbish were Brenton-on-Sea (63 bags), Waterfront Drive (50), and the area between Knysna Angling Club and the Train Bridge (32).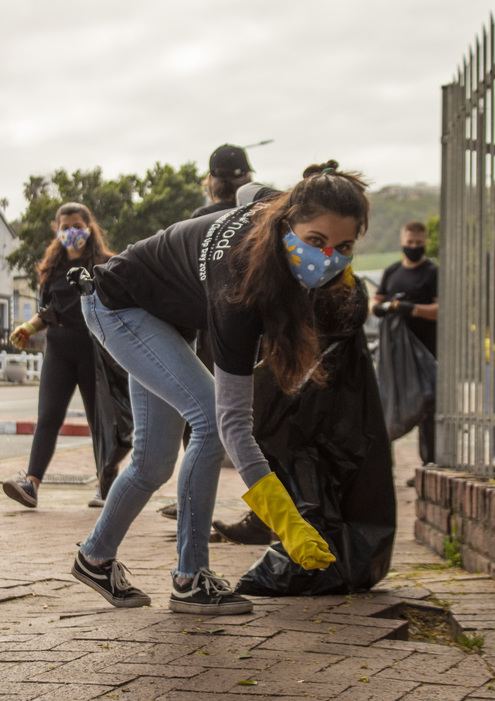 Sahara Thagunna lends a helping hand in the Main Road clean-up.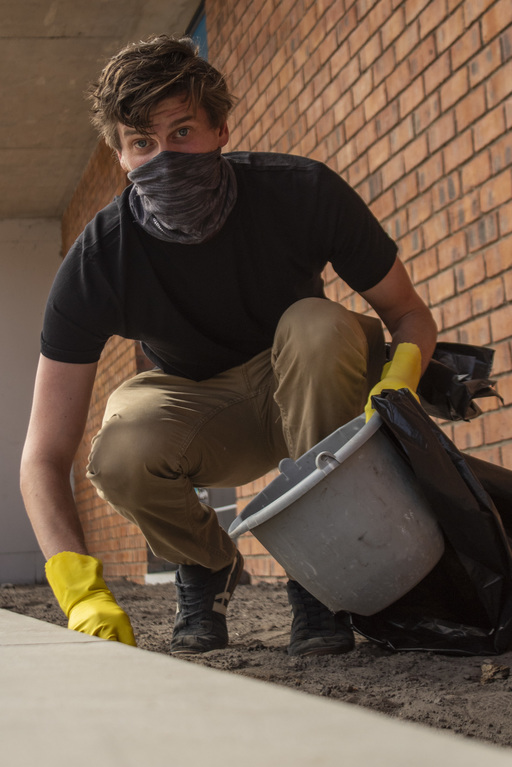 Alan Gerber picks up the glass of a broken bottle in Main Road.
Previous article: Knysna, Sedge get a spring clean
'We bring you the latest Knysna | Garden Route news'
Source: Knysna Plett Herald News