Covid 19 Knysna, Bitou see slight rise under Level 1
Both Knysna and Bitou subdistricts have shown small rises in the number of new Covid-19 cases in the week since lockdown Level 1 started on 21 September, with 56 and 14 new cases respectively.
However, the number of deaths has stayed level in both towns for the second week in a row, with Knysna on 49 and Bitou of 23 as of today, 30 September. Despite this being a positive indication of the way forward in fighting the coronavirus, there has been a slight increase in the number of new cases in the first week of Level 1.
On 23 September, Knysna had recorded a total of 1 477 cases, and as of the morning of 30 September, there were 1 533 cases, meaning 56 new cases were recorded in the past week, compared to 36 the week before. Of the 1 533 cases, 1 427 have recovered.
This means Knysna currently has 57 active cases of Covid-19 – 10 more than on 23 September.
In Bitou there was a total of 608 cases recorded on 23 September, and as of this morning, there were 622 cases, indicating 14 new cases recorded in the past week. This is an increase on the mere two new cases that were recorded in the week prior. Of the 622 cases today, 591 have recovered.
This indicates eight active cases of Covid-19 in Bitou, a very small increase in the six active cases on 23 September.
For a broader look at the trend of local Covid-19 numbers, see the graphs below: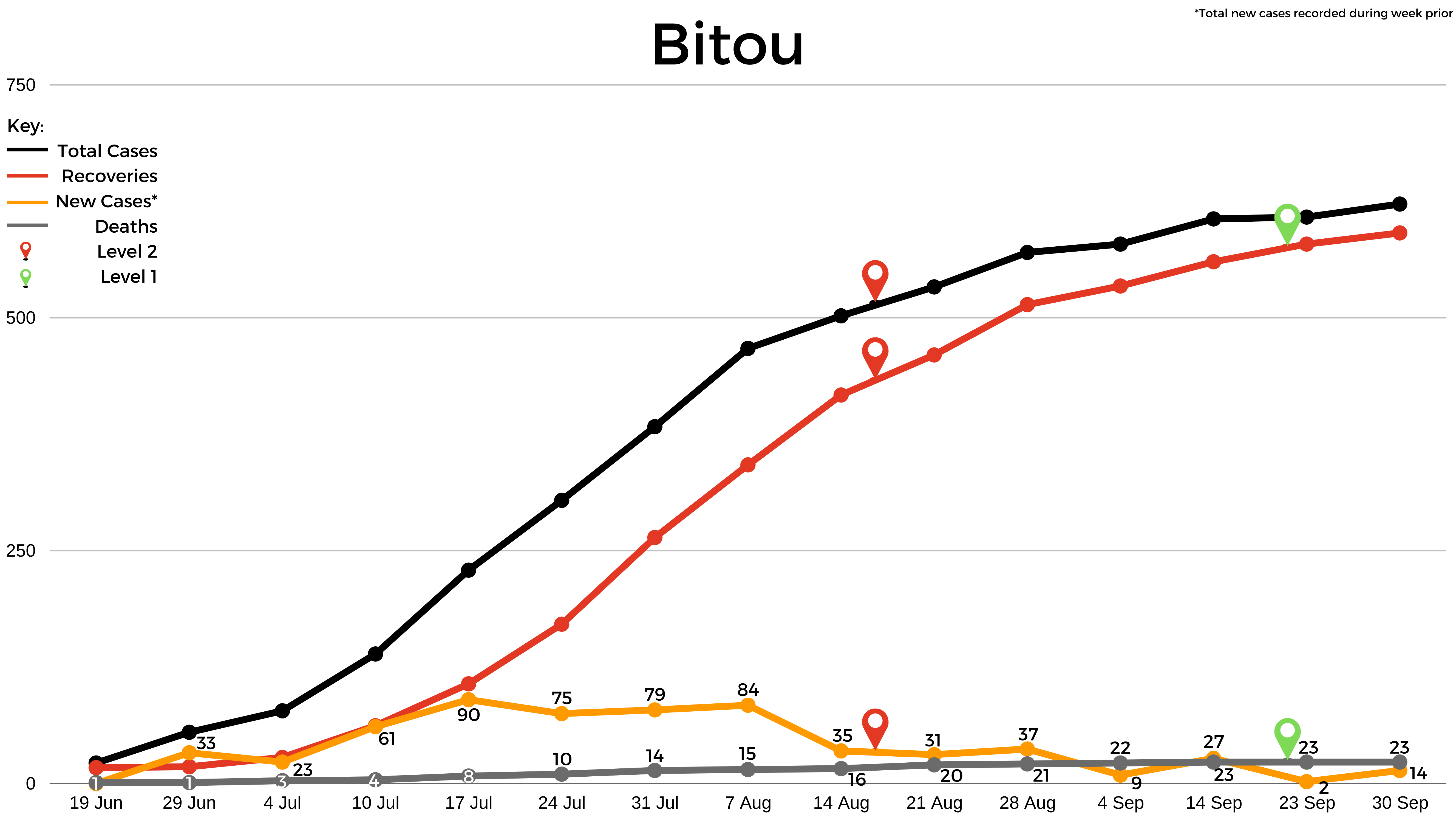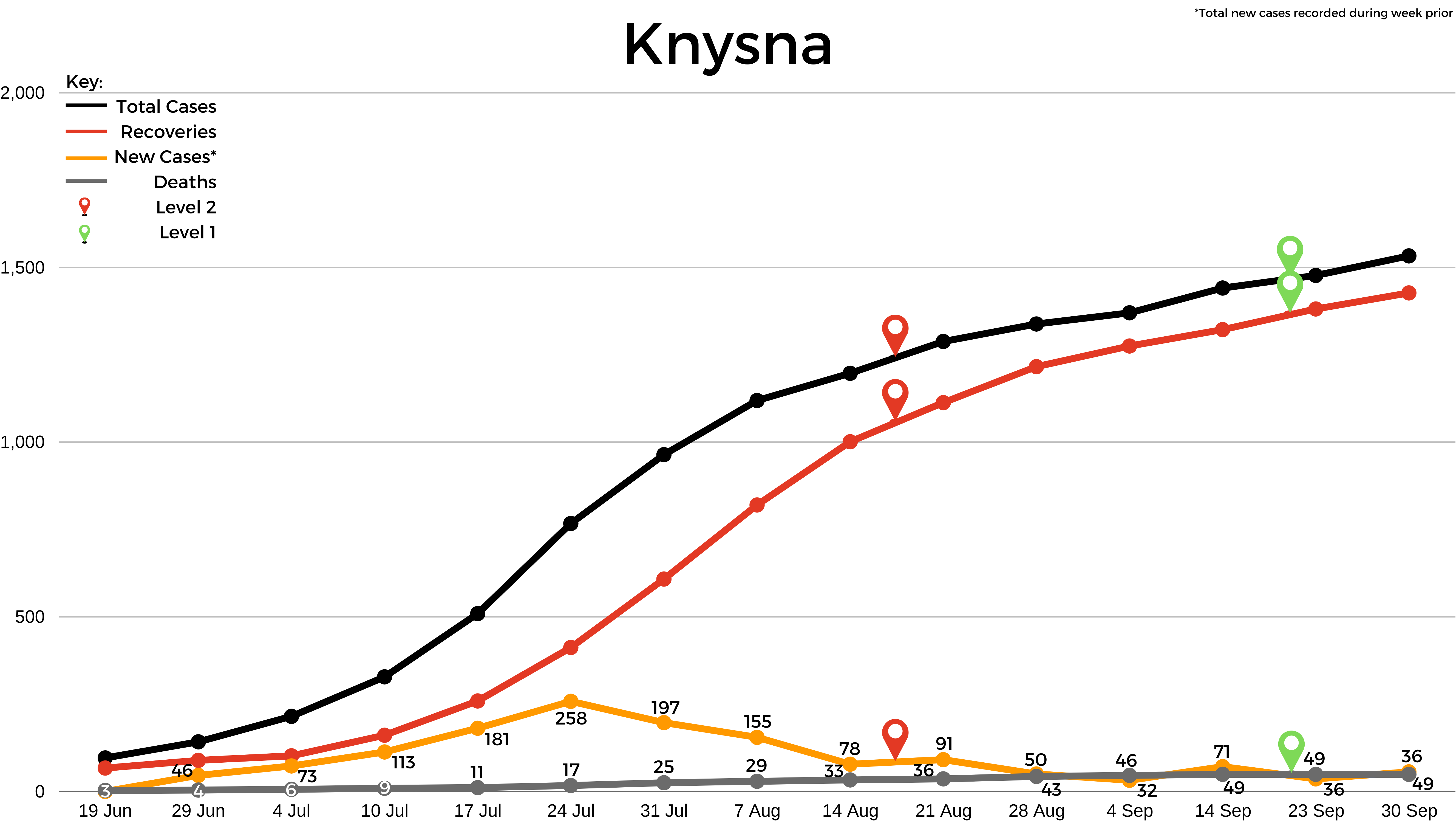 'We bring you the latest Garden Route news'
Source: Knysna Plett Herald News