Covid-19 bitou sees first death in Four weeks
The number of Covid-19 related deaths in the Plettenberg Bay (Bitou) district has increased for the first time since 14 September, while both Knysna and Bitou have seen an increase in the number of new and active cases compared to last week.
Knysna and Bitou's Covid-19 death toll had seen a welcome sense of stability between 14 September and 7 October, with Knysna standing on 49 and Bitou on 23 in this period.
This trend continues in Knysna as the sub-district recorded its fourth consecutive week (8 to 14 October) without a new Covid-19 related death.
After three weeks of no recorded deaths, Bitou was not so fortunate, as its death toll increased by one, bringing its tally to 24 Covid-19 related deaths.
As of this morning, Knysna has recorded a total of 1 575 Covid-19 cases, 1 505 of which have recovered, with 49 deaths and 21 active cases. This means Knysna recorded 26 new Covid-19 cases over the past week, an increase of 10 from the previous week. The number of active cases (21) has also increased, having stood at 13 a week ago.
Bitou's numbers exhibited the same characteristics, with a total of 646 Covid-19 cases recorded as of this morning, of which 611 are recoveries, 24 are deaths, and 11 are active cases. These numbers indicate Bitou has recorded 19 new Covid-19 cases over the past week, increasing from 5 to the week before. The number of active cases (11) has increased here too.
For a broader look at the trend of local Covid-19 numbers, see the graphs below: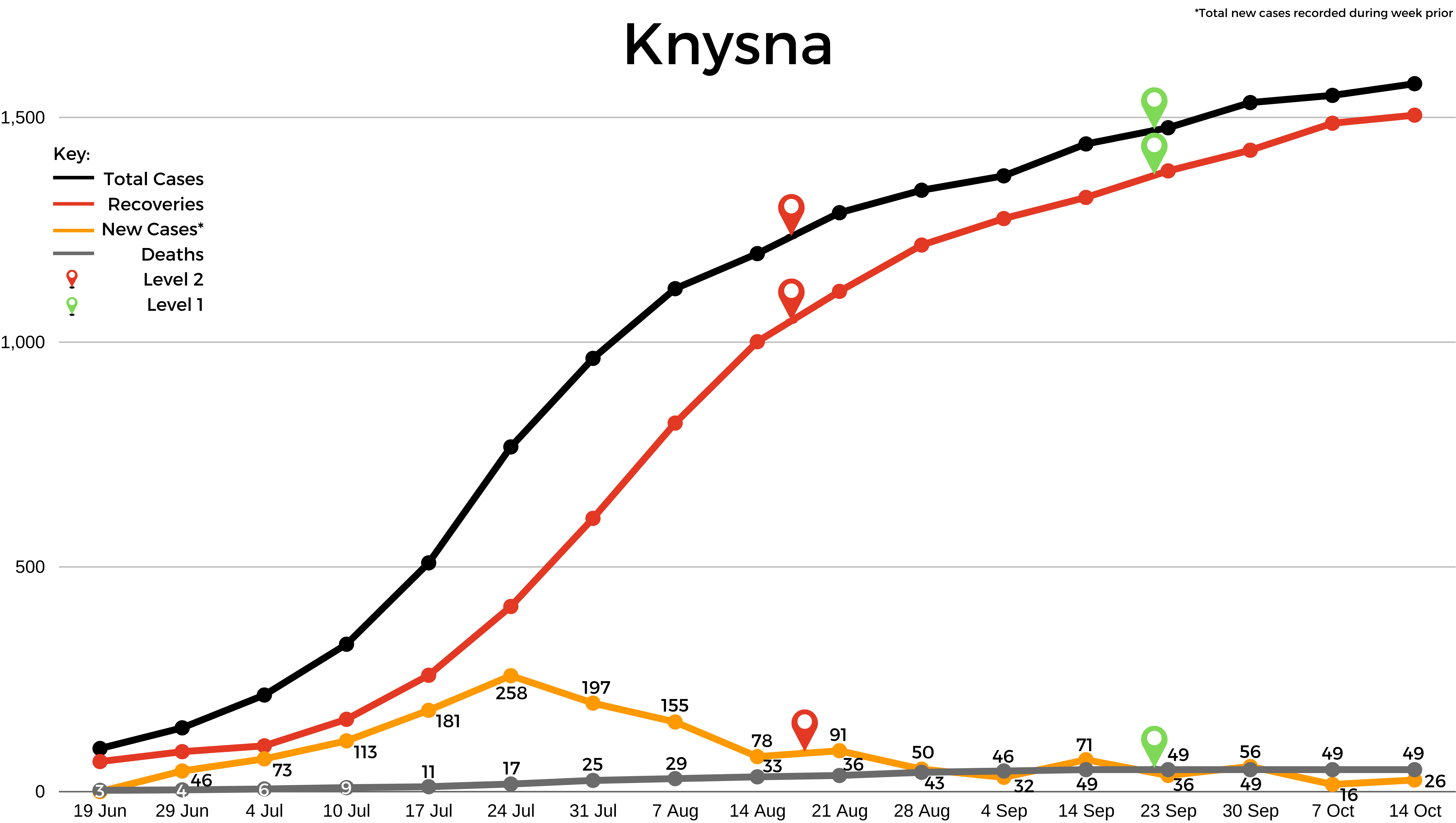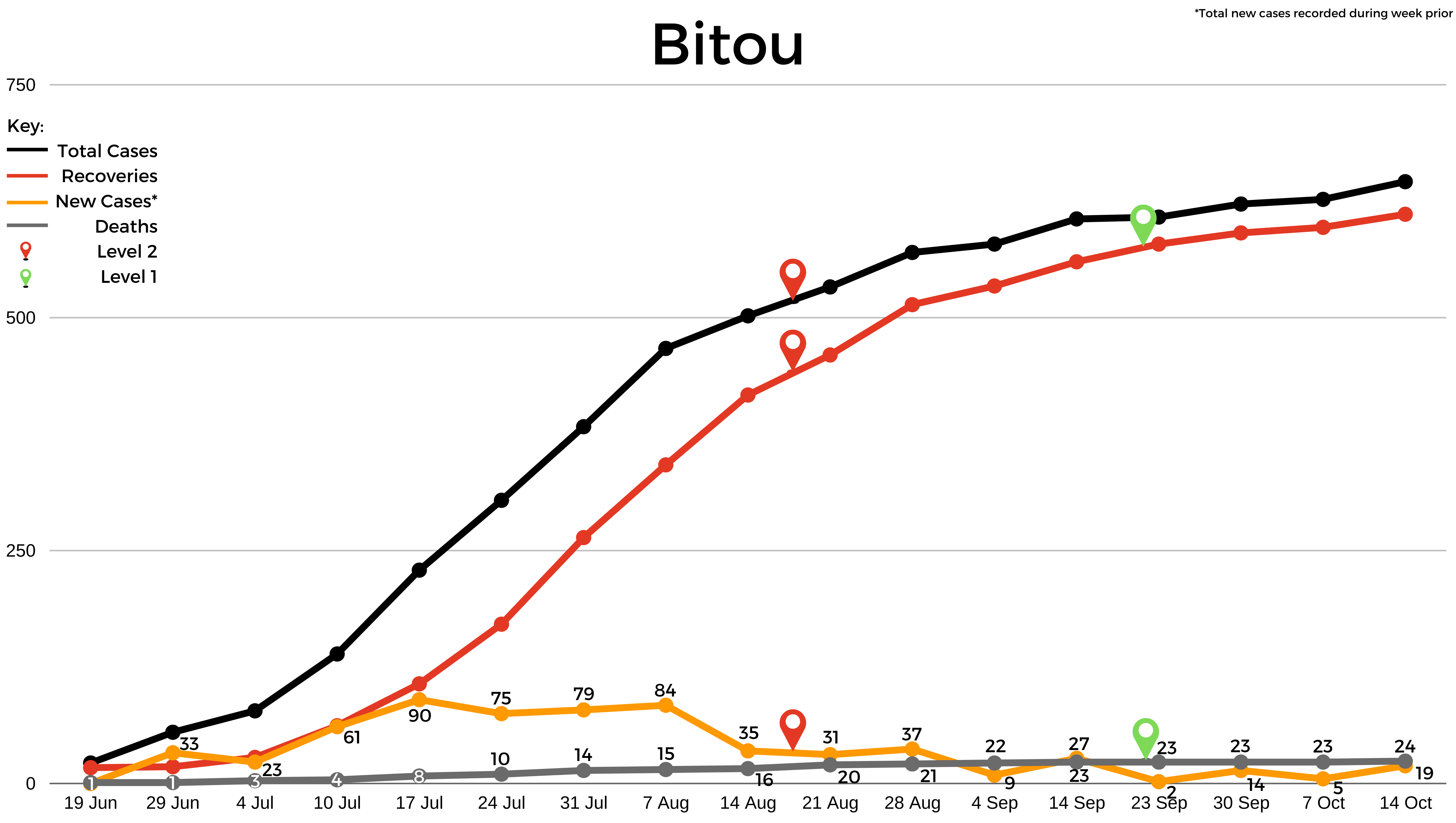 'We bring you the latest Knysna | Plettenberg Bay news'
Source: Knysna Plett Herald News